Human rights. We catch wind of them contended about, whispered about, more laws being made that we don't comprehend, shouted about and everything else. Be that as it may, what would it be advisable for them to be? What would it be advisable for them to come down to? In what capacity would it be a good idea for us to live? I can put the answer into maybe a couple words, however before I do, here is this article. We shout about freedom.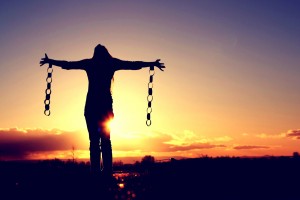 Yet, because of human instinct needing to develop from "zero" to advanced, the greater part of that freedom and so forth needs to be earned, given us a chance to face it. Thus, give me a chance to give the two words and afterward account for myself: We ought to all live by genuineness and reality. Those two words are genuinely what everything comes down to, genuineness and reality. All else is simply futile editorial. If you concede that everything comes down to those two words, then humanity vanish as completely earned and plainly obvious for everybody. Consider it. The more you or anybody needs to crush, take or escape with, the more laws you or anybody needs to control you and "make you do well." But the more honest to goodness right you need to do, the less subjective and controlling laws you need to run your life.
If you can do right yourself, the less subjective laws you need made to control your conduct, and everything you need to live by are those two target words, genuineness and reality. I know in a few quarters, similar to the conventional political territories and most customary religious zones, I would sound somewhat "insane." But a definitive rational soundness is straightforwardness and certainty around there when you consider it. Authentic madness is the greater part of the laws we have "running our lives" without our reasoning exertion and at last to our demolition. I will put it along these lines:
If you can do right all alone, everything you need is those two words called "trustworthiness and reality" as law. Since you are rational, and law needs to be straightforward when you are normal. Law needs to be entangled and complex just when you routinely break them and are effectively damaging in an initiatory way. Of course, that may not sound mentally energizing, mind boggling and splendid, but rather it is great, past sound thinking, which is my objective. In this way, tune in:
My objective is not scholarly splendor or energizing sound "nothing," but rather it is to paint a sensible representation of how to live great, normal and reasonably and not sufficiently solid to "escape with it" like most law and psychology "patches you up" to be or assembles society rapidly and frightfully to be. Live in strength and bravery will live in you. Live with consideration, and you will eventually have things work. Live with no consideration, and dread exertion, and you get the general public we live in. I am not saying I am flawless, I am letting you know what I have realized the most difficult way possible in life as it is currently.
Without a doubt, I endlessly live what I say and I unceasingly say what I mean. However, similar to anybody cognizant, I have really grown up from scholarly babyhood once upon a time to full developed man of understanding and following up on that comprehension. Along these lines, similar to I said, when you are in scholarly youth, you need more guidelines and laws to administer your conduct, … read more